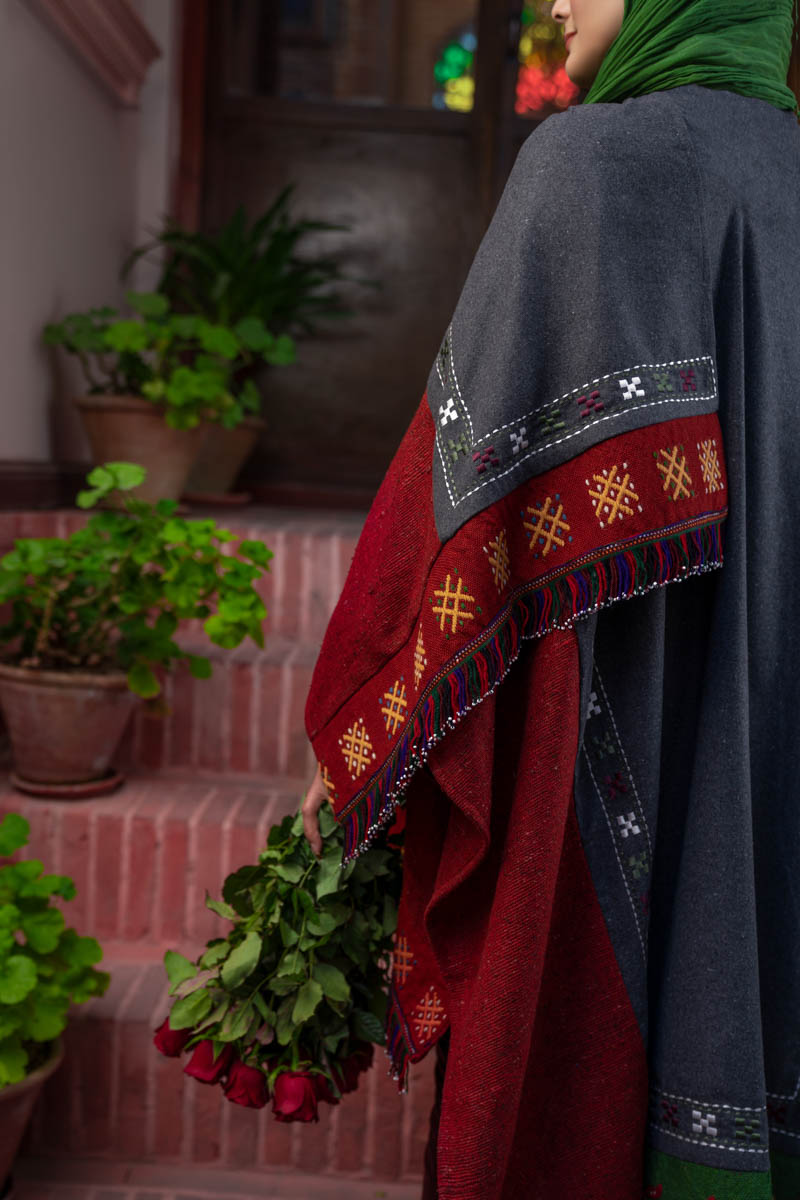 Nagme Zaeri writes about the cultures of north and south Iran that inspire her textiles.
I've been fascinated with art and culture for many years. After studying Iranian architecture many years ago, I worked on a thesis on fashion and clothing culture. I was eager to enter this field professionally.
The inspiration for my collections comes from Iranian architecture, carpets, nature, and historical places. Currently, I have specialised in embroidery and woven fabrics of ethnic groups and historic periods.
During the excavation of Behshahr city, Mazandaran province, the first clay and stone spindles used for weaving cloth were discovered, demonstrating Iran's long history of woven clothing.
North to south, Iranian fabrics are embellished with a wide variety of embroidery.
Nowadays, Iran has about 2,000 types of embroidery, including needlework, crochet, and different fabric textures; however, it is likely to have more because each region has a variety of ethnic groups.
There are numerous reasons why tribal clothes and their decorations are so magnificent, including their flow and focus on life. The villagers understand clothing as something tied to their lives. The work of art we see is a reflection of their culture, their customs. Their beliefs were never separated from their lives and were created to enhance humanity and its splendour. In the modern world, which with its advancement in technology and industry is somehow supposed to be more enjoyable for machines, the original flow of life itself is sometimes sacrificed to the advancement of technology.
Siah Douzi, Golestan
In Golestan (Northern Iran), needlework is done in black, called "Siah Douzi", whose world is vibrant and hopeful. Their clothes reflect their situations and wishes, they improvise and everyone has a unique personality.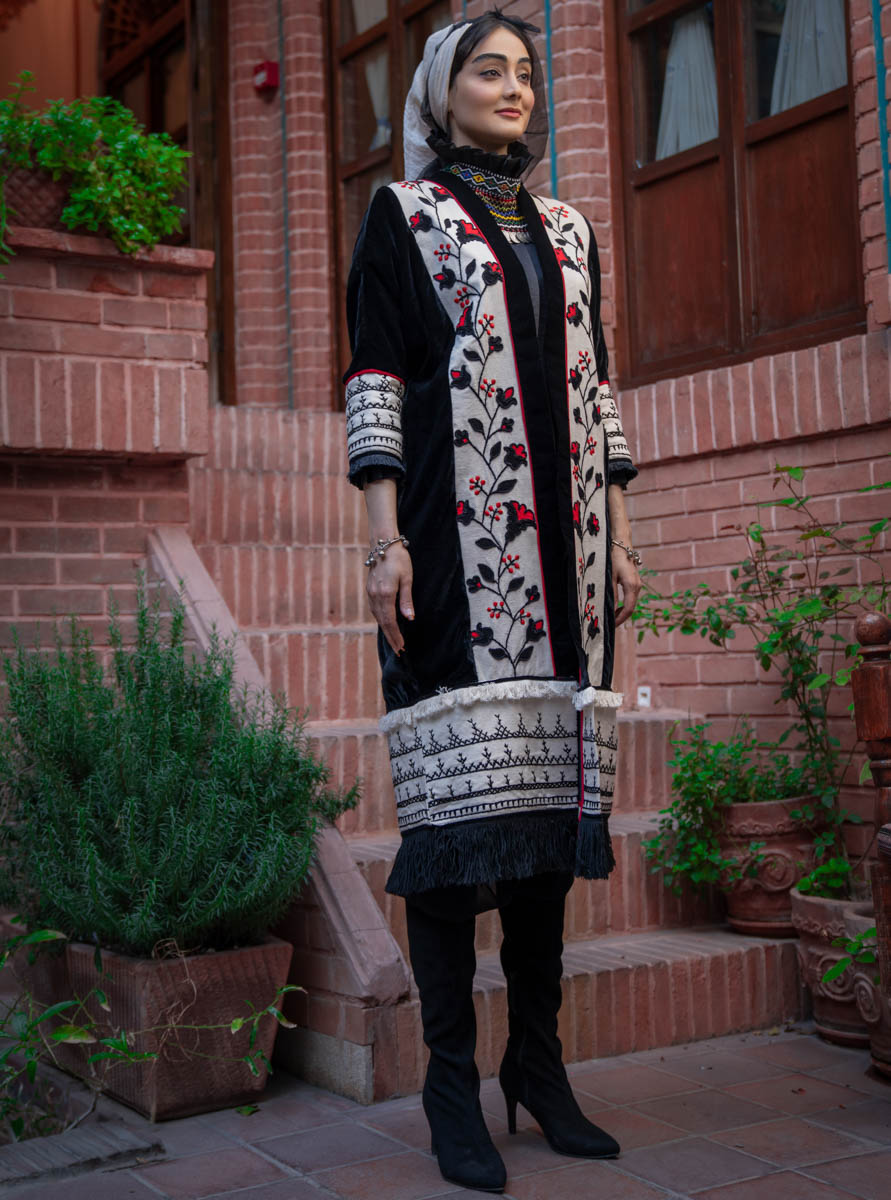 Gelij, Mazandaran
Similarly, in Mazandaran, Iranian women weave Gelij from natural wool fibres, creating motifs that reflect their daily lives.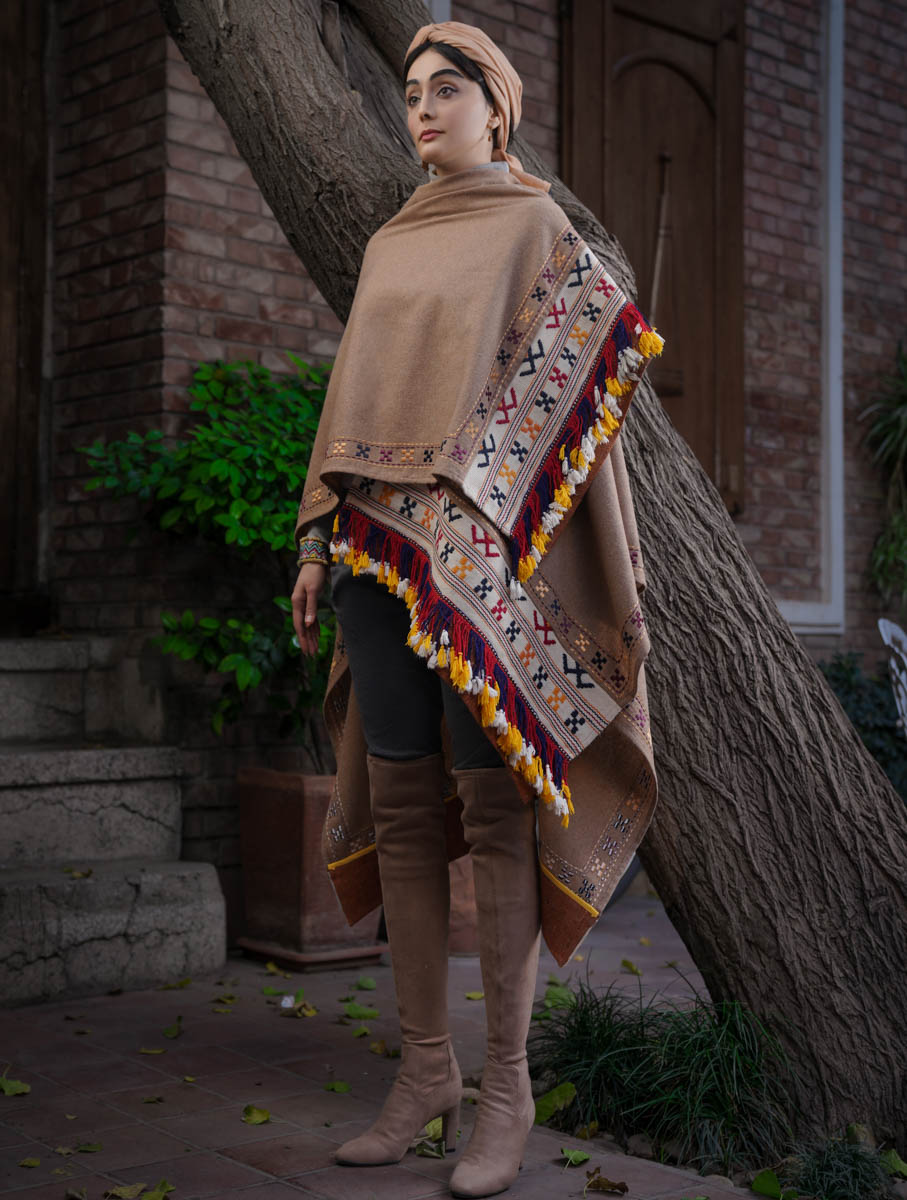 In Gilan, another region of northern Iran, hook tools, which are hundreds of years old, are used to sew patterns on mahout and velvet fabrics, including the most luxurious Rashti fabrics preserved there.
Ghalamkar, Isfahan
In Isfahan, using handmade wooden stamps, they create beautiful patterns on the fabrics and create the famous Ghalamkar fabrics.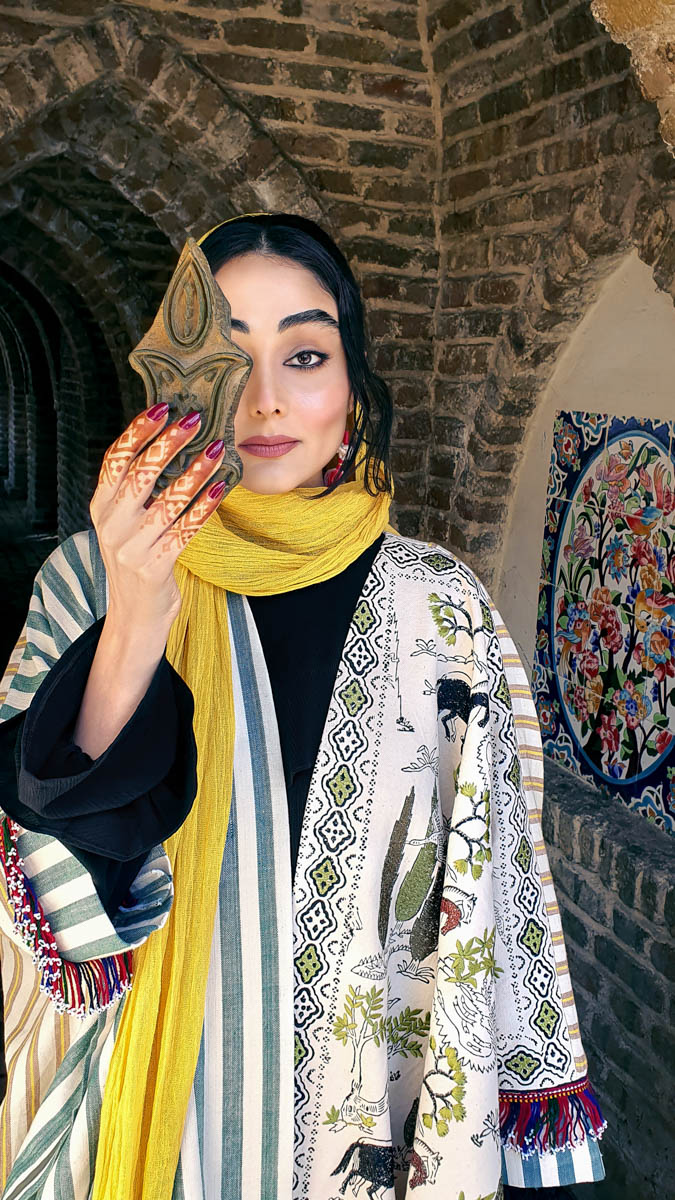 Southern Iran
Southern Iran also has its own unique story. The warm climate and cultural diversity have shaped another form of life in the south. The life of these people is accompanied by many ups and downs, as its natural environment.
The culture of the southern people was so appealing to me that I decided to prepare collections inspired by the beliefs and culture of their life.
One of those cases is the motif of the palm tree and date fruit. In southern Iran, the palm tree is the tree of life. Its fruit is a constant part of their diet. Its seed is changed into flour, used for baking bread or making coffee, mats are woven from its leaves, and ropes are made from its leaves. There is no end to the generosity of this palm tree.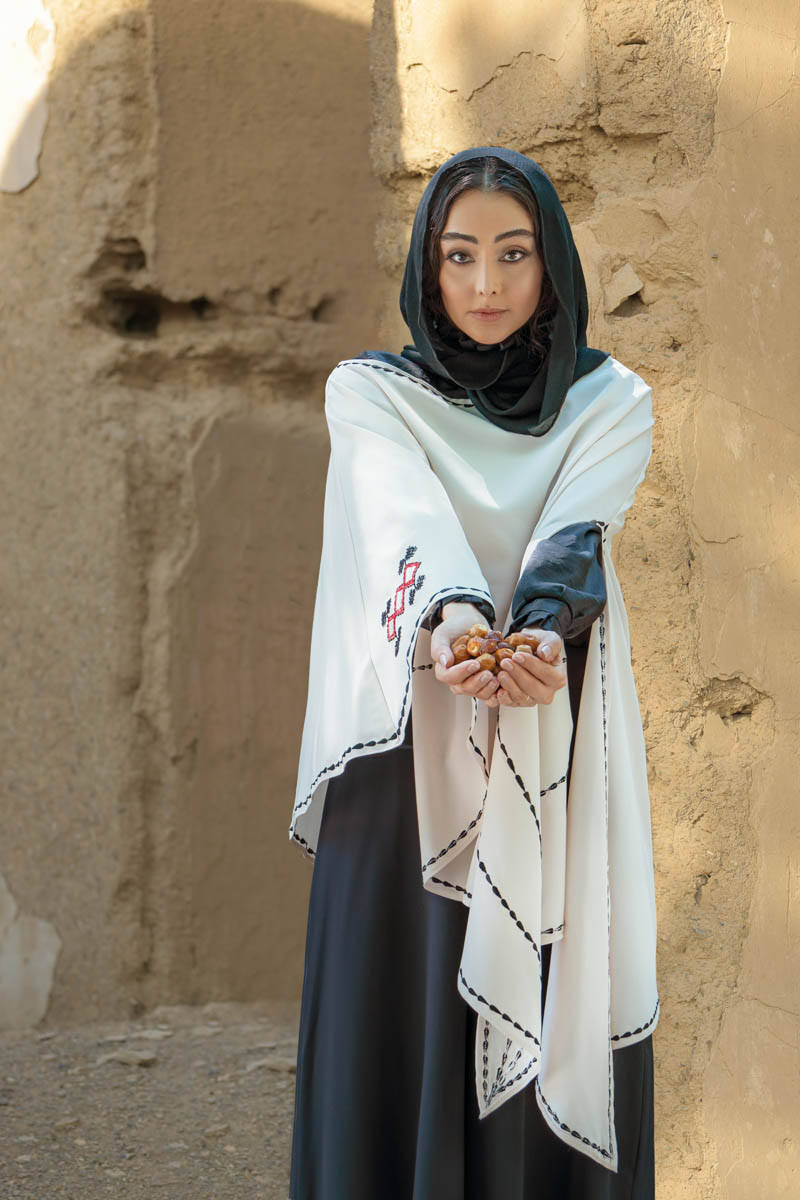 Star Valley, located in Qeshm, with a history of about two million years, was created by erosion. For me, it represents all the lows and highs of southern Iran, both those that can be seen and those that are hidden. Local people believe that ghosts visit the valley at night and strange sounds can be heard from the valley, but researchers believe that the sounds are caused by the wind blowing through the openings. I made the Star Valley dress inspired by all these beliefs.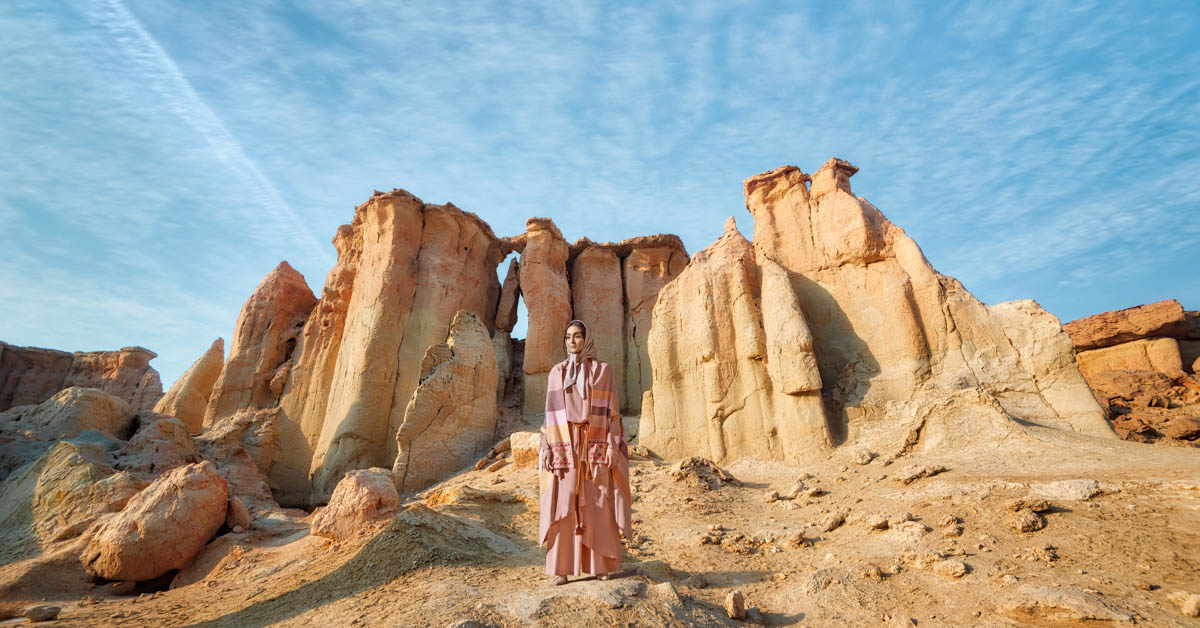 However, the sea and fishing has a truly prominent role among the people of southern Iran and is directly related to their life, and they have great respect for the sea. For them, the sea, where the hot sands of the beach meet the waves of the ocean, is a sign of hope.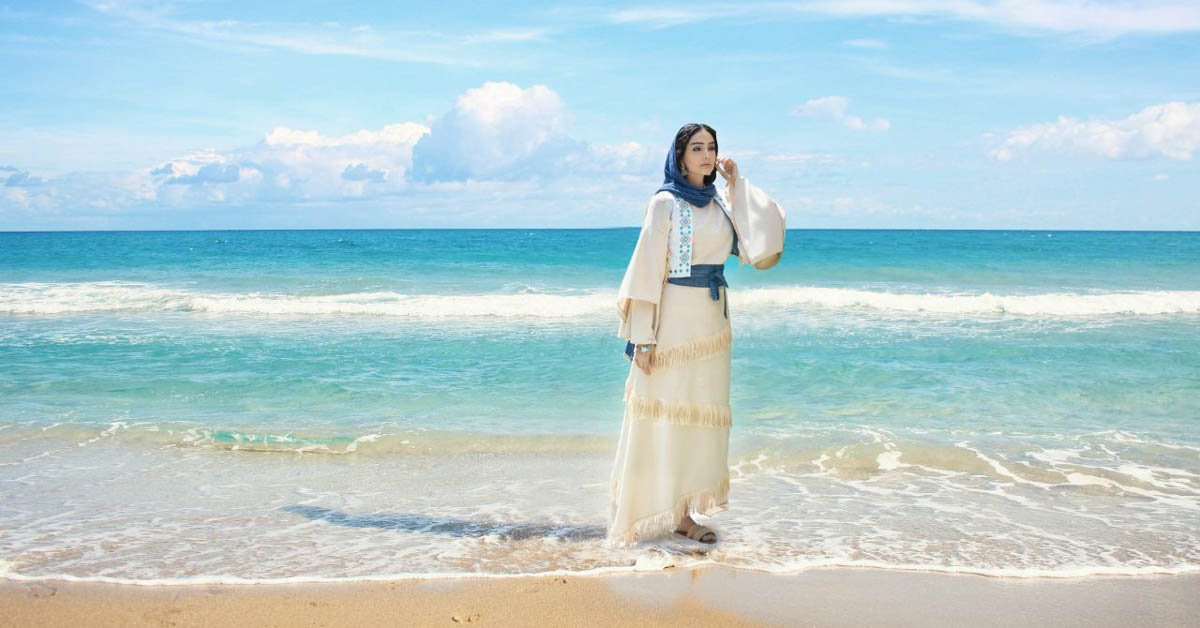 Needlework with gold and silver threads has been popular in Iran for thousands of years, and In the south of Iran, we also see these beautiful golden threads in Golabetoon embroidery, where the southern woman embroiders her dreams and colour and shine she wishes for in her life on velvet, satin, and silk fabrics with golden threads and hooks, and sometimes with mirror embroidery and at the same time using sequins and tapestry, multiplies its splendour.
The desire and goal of my life is to fully understand what I see and hear.
I want to learn more from the native people who have the most unique lifestyle. I will be inspired by the wonderful treasure of authentic Iranian clothing and design and introduce it in the form of authentic clothes suitable for today's life.
I want to create memories without regrets for my future, to practice living peacefully and happily and convey this feeling with my works.
✿
To know more about Naghmeh Zaeri, you can visit www.naghmehzaeri.ir and follow @naghmehzaeri
✿
Like the article? Make it a conversation by leaving a comment below.  If you believe in supporting a platform for culture-makers, consider becoming a subscriber.
Tags