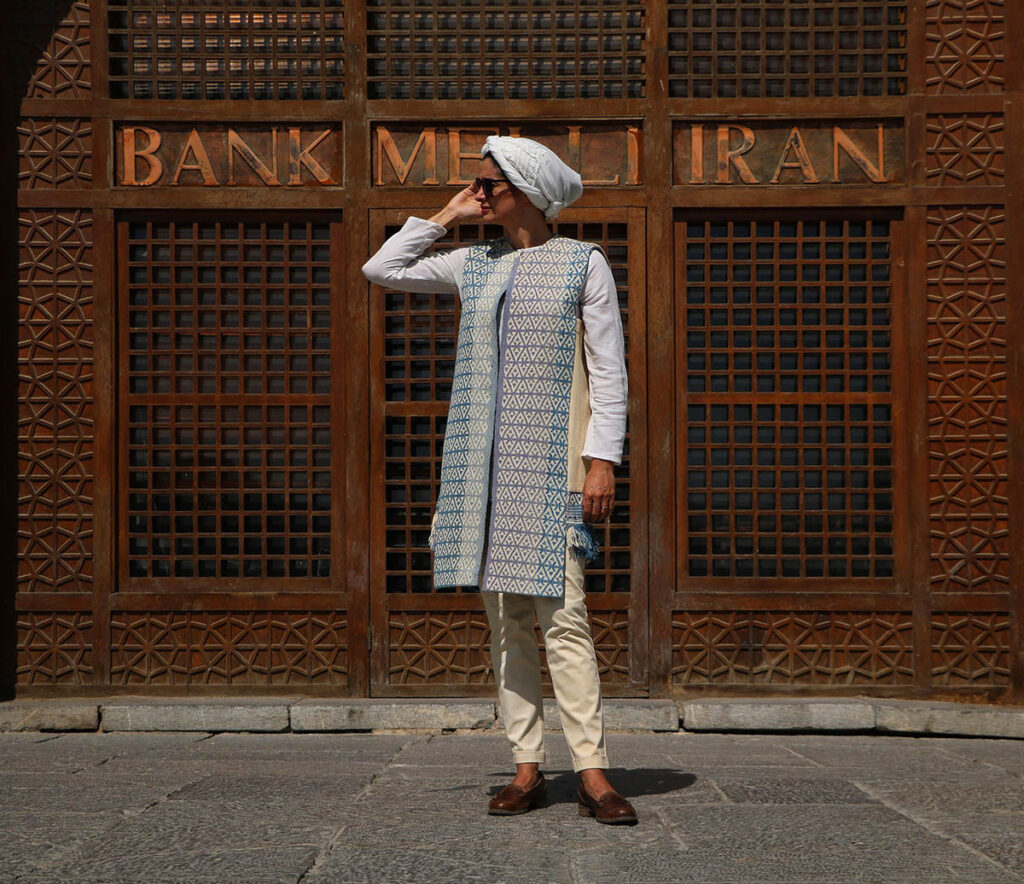 Our May laurel goes to the Iranian weaver Sara Hedayat for her subtle interpretation of the resilient shishe dermeh.
One of these photos is from a workshop in Firoozabad village located in Fars province. And another is a vest that I made with Shishe Dermeh.
Shisheh dermeh is a handwoven product from the Qashqai tribe in Fars province. Shishe in Turkish means stick and dermeh means weaving. This art may have been named shishe dermeh, because the weaver uses a number of sticks between the threads to create patterns. Shishe dermeh weaving has been popular among Qashqai tribes and nomads for many years. However, over time, it has disappeared due to changes in people's lifestyles, as well as the difficulty of weaving techniques.
It conjures a distant past and the short moments of stillness and tranquillity between the two journeys. It evokes the life force and the drive of those who were constantly moving for a long time. Shisheh dermeh was woven from the most resilient woollen fibres. The wraps were twisted in two colours, very close to each other so that the wefts were hidden. This cohesive and thick handicraft was suitable for making the strongest khorjin (handwoven saddlebag), chanteh (pouch) and mafrash (a small rug spread on the floor and slept on) which were used to fit a small number of essential accessories during the journey. I became acquainted with this handicraft in 2017.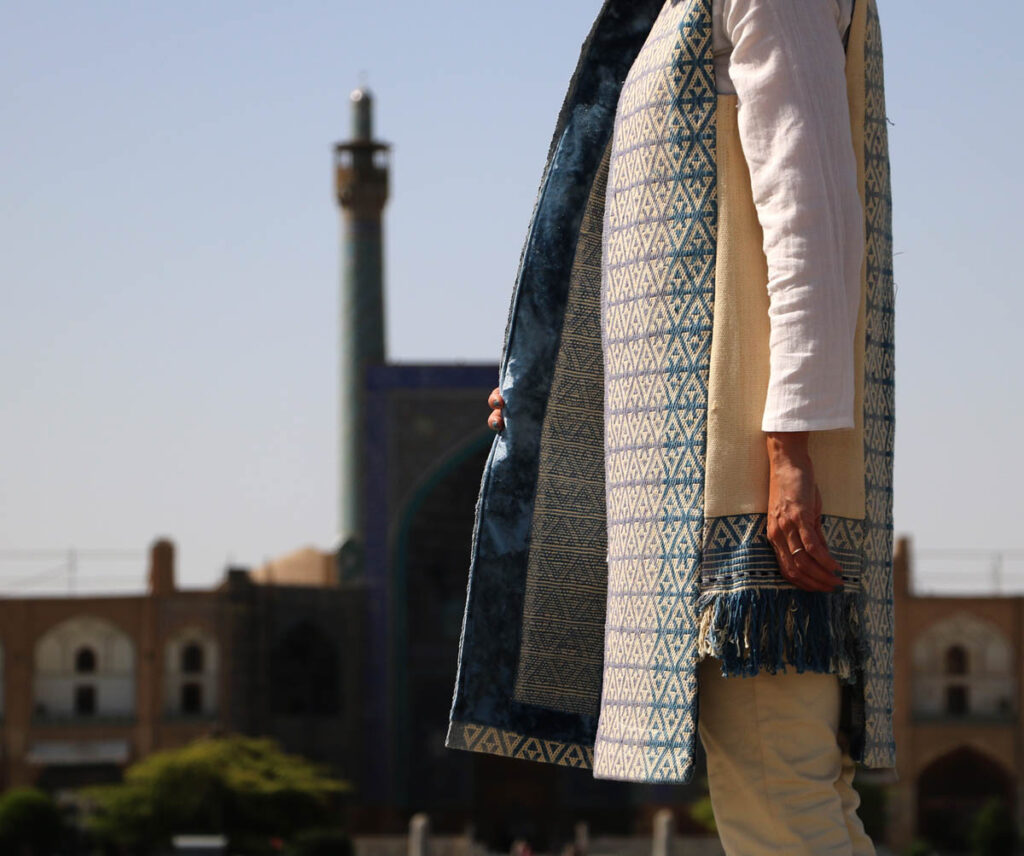 At the first glance, I was fascinated by its geometric patterns, which were completely subjective. I became interested in giving a new role to this handicraft in today's life. My first attempt was replacing wool fibres with cotton ones. I tried cotton fibres with different thicknesses and finally, high-twisted fibres with vegetable colors were used. Since cotton fabrics are flexible, they are suitable for a wider range of applications. Gradually, the more the weavers remember this art, the more varied designs they create. Although these motifs originated in the minds of tribal women, there were also traces of my efforts on the products.
I was born in 1978 and ever since I have been living in Tehran. I have always been very interested in handicrafts and travelling which led me to get acquainted with the design and weaving of handmade fabrics in different regions of Iran.
Follow @divbaaf
✿
Like the article? Make it a conversation by leaving a comment below.  If you believe in supporting a platform for culture-makers, consider becoming a subscriber.
Tags