Articles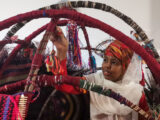 In her Melbourne flat, Muhubo Suleiman has re-created the aqal, thatched hut, her childhood home in Somalia.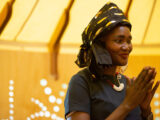 Kultur-All Makaan is a wondrous tent for bringing together refugee cultures of Central Victoria, including the Sudanese singer Dabora Dout whose beads welcome visitors.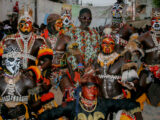 Joseph Ndione laments the demise of the man-lion street performance that once celebrated the power of nature.