KAYA – Western Australia and the Indian Ocean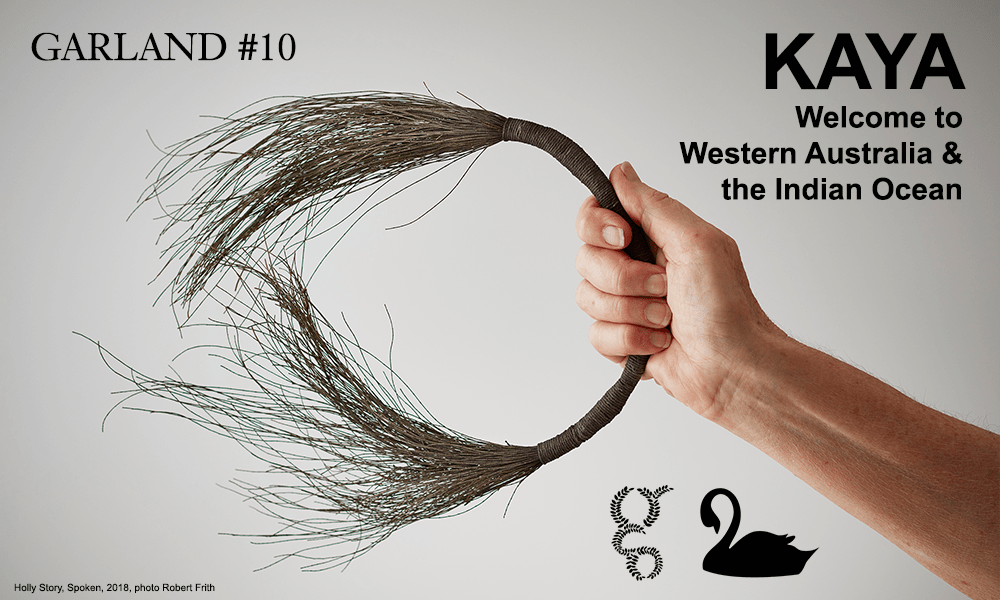 "Menak unpinned his cloak and offered it to one of them. Kaya. Ngayn wardang didarak . . . Ngan kwel Wooral maadjit koonyart . . . He offered a greeting, some words of where he came from and how he was known. The younger of the Elders accepted Menak's gift, and the two men each put their cloak across the other's shoulders, pinning it at the throat."
Kim Scott, That Deadman Dance, 2010, Macmillan Publishers Australia.
With this issue, we move from Moana Pacific to the Indian Ocean. While the Moana stories were about continuity of past and future, the Indian Ocean stories are more about encounters between different times and spaces. As told by Glenn Iseger-Pilkington, this can involve looking east into the Ngaanyatjarra land for an enduring sense of home. Other stories look West to the spread of Tamil cultures across the seas. The connecting concept is "kaya", the Noongar word for "hello" and "yes". This word recurs in Kim Scott's That Deadman Dance when Noongar characters come across the newly arrived British. Today, it also appears as the title of his poem that features in the new Perth Stadium. The writers in this issue tell of objects that are exchanged between cultures through the western part of the Australian continent and across the ocean, including Indian, South African, Mauritian and Kuwaiti. "Kaya" is a statement of openness that enables these cultures to connect.
Special thanks to Nalda Searles, Jude van der Merwe, Julian Goddard, Mike Rees and Ric Spencer for help with this issue.
---
Table of contents
Quarterly essay
Along the west
Looking west
Looking east
Indian Ocean
Cultures meet
Elsewhere