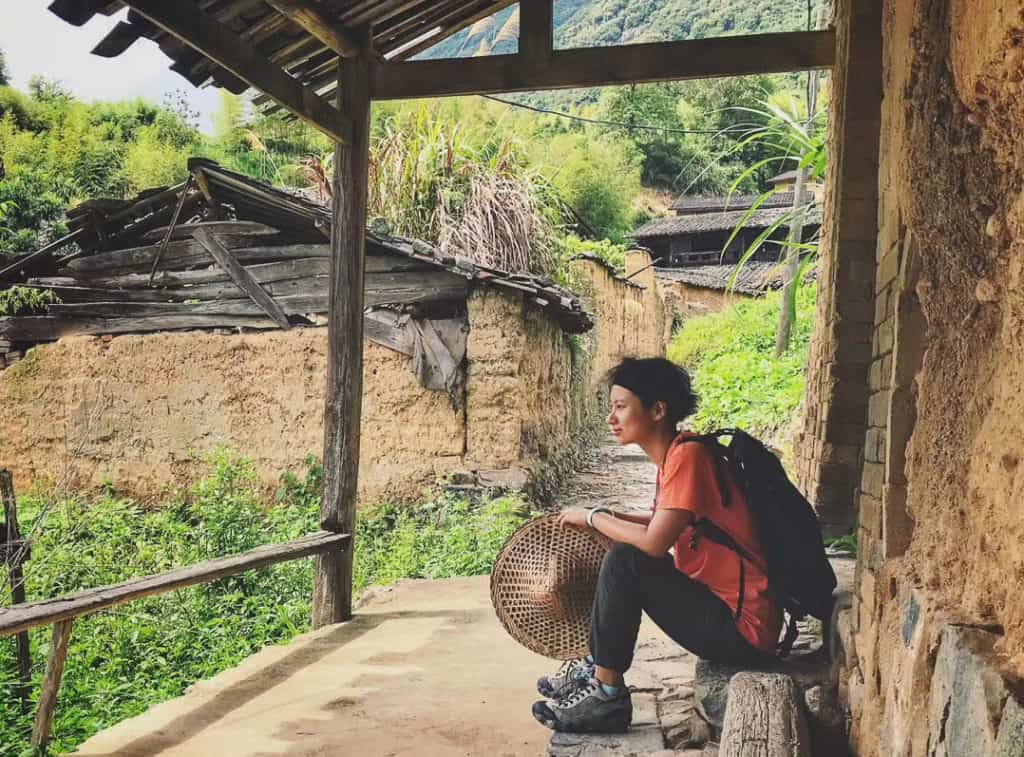 We begin the final third part of our journey across the Indo-Pacific by focusing on its largest nation.
During the British empire, Chinese culture was subject to a mixture of fascination and disdain. Even today, the symbol of the dragon is used to represent the threat posed by its growing power.
Craft offers an alternative way of connecting world cultures. It offers room for mutual appreciation of skill and beauty. In the twentieth century, China sought to uplift its population from poverty through industrialisation, with miraculous success. As this issue shows, in the twenty-first century, China is now turning towards its traditional cultures in order to recover its own identity.
Crafts play a key role in this and as a result, new dialogues are opening up with the rest of the world. Alex Burchmore's article shows the role of ceramics is as a form of memory in China, while Luise Guest's quarterly essay features the many Jingdezhen "drifters" who create extraordinary works from its base of heritage skills and materials, reflected also in Pie Bolton's personal account and the exquisite work made there by Robin Best.
There are several key materials in this issue. For paper, Anying Chen's essay demonstrates the role of the university in sustaining a folk tradition like New Year prints, while Pamela See reflects on the threat of new technology to papercutting. In the quintessential Chinese craft of lacquer, Liu Huan's report from Jingzhou offers a new generation's account of the renewed meaning of this material in China today, while Sachiko Matsuyama continues our Japanese conversation with a striking account of lacquer as a universal value.
Many Chinese have been enrolling in art jewellery courses around the world and we now begin to see Western artists stimulated by China, particularly Shanghai. Gussie van der Merwe talks about how Chinese inspires jewellery while Vicki Mason writes about the intensive experience of a residency there.
In architecture, Liwen Zhu reports on the ongoing summer work camps to restore heritage, while Sharon Tsang-de Lyster presents the major restoration of Jianfu Palace Garden. In the softer crafts, Marie Anna Lee shares the vivacious textile culture of the Kam, while fibre crafts flourish in the Scottish collaboration of Janis Emberton and the village of Linggen.
One inevitable characteristic of ancient Chinese culture is the mythical dragon. This creature represents a particular divergence of Eastern and Western cultures: it is revered in one while vilified in the other. There are articles that show how we can bridge the difference. Leigh McKinnon writes of the Hong Kong artisans who constructed the new Bendigo dragon. And Tyson Yunkaporta shows a commonality between the dragon as a life force with the Aboriginal rainbow serpent. We're very pleased to share the remarkable stories and art about this creature from the Western Gulf of Carpentaria community of Pormpuraaw. Sharon Peoples reflects on the history of sino-phobia from today's perspective, while Dale Cox's terracotta warriors from the Victorian town of Castlemaine offer an ironic settler take on this history.
Other articles show how this re-emergence of the ancient world is finding expression elsewhere, such as the Warli art of India, coppersmithing in Turkey and weaving from Quandamooka.
In the context of modernism, the ancient was often associated with primitivism as a means of stripping away tradition in order to reveal a raw and natural order of things. For this issue, the alternative Western concept of the renaissance is more appropriate, in which the ancient is a source of inspiration that must be translated in order to fit into the existing order. This involves an attitude of care to preserve the past rather than its use to destroy the present.
Particular thanks to our Chinese editors, Sharon Tang-de Lyster and Professor Anying Chen, assisted by Liu Huan. The China Arts and Crafts Association and Yiwei Foundation have played important roles in enabling this issue. Locally, Yin Huang has helped forge channels through Weibo and translation.
✿
Like the article? Make it a conversation by leaving a comment below.  If you believe in supporting a platform for culture-makers, consider becoming a subscriber.
Tags