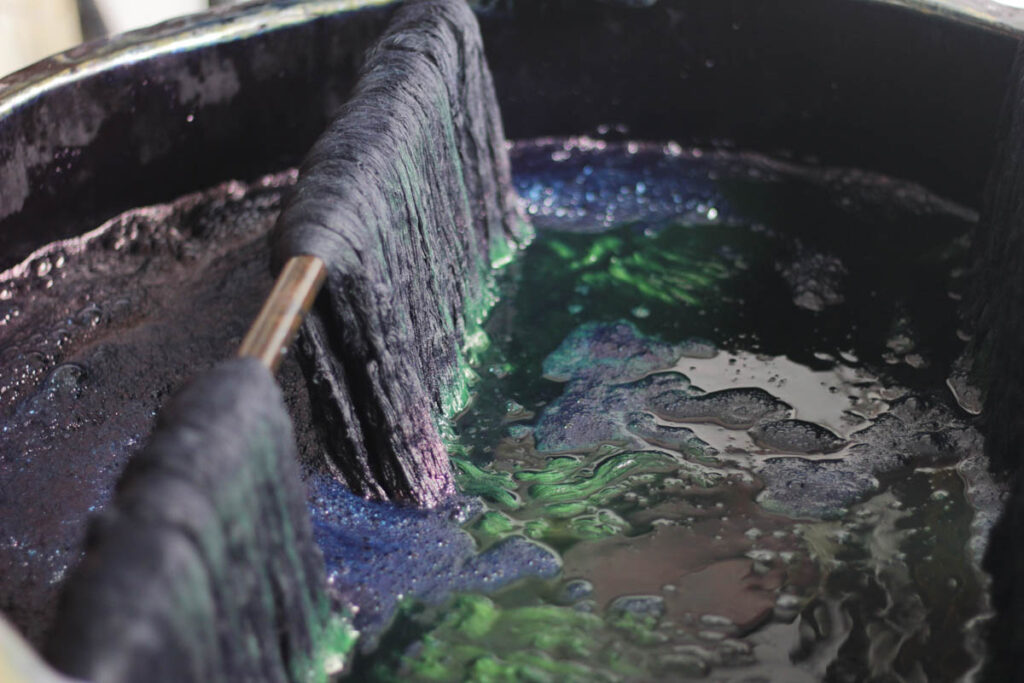 The natural dye process needs water. As the well draws water from the ground, dyeing extracts colour from the plants. The well can be an integral part of a flourishing garden.
Garland Perennial, Janet Teowarang, reflects on the meaning of natural dyes for her:
When I first encountered natural dyes in the year 2018, I was fascinated by how the variety of local plants, fruits, and seeds in Pasuruan Regency, East Java, Indonesia, can produce beautiful, earthy colors in Indonesian batik and handloom textiles. The process involves a lengthy immersion dyeing procedure to achieve the right color, which should be valued and acknowledged in a slow fashion process. Before, I liked bright solid colors, but now I appreciate natural dyes. Now, I prefer mostly wearing fashion pieces made of natural dyeing; with this, I can feel tranquil, closer to nature, and respect the environment.
Enjoy stories from Garland that feature natural dyes. Through this process, the garden becomes something that we can actually wear, every day.
✿
✿
Like the article? Make it a conversation by leaving a comment below.  If you believe in supporting a platform for culture-makers, consider becoming a subscriber.
Tags