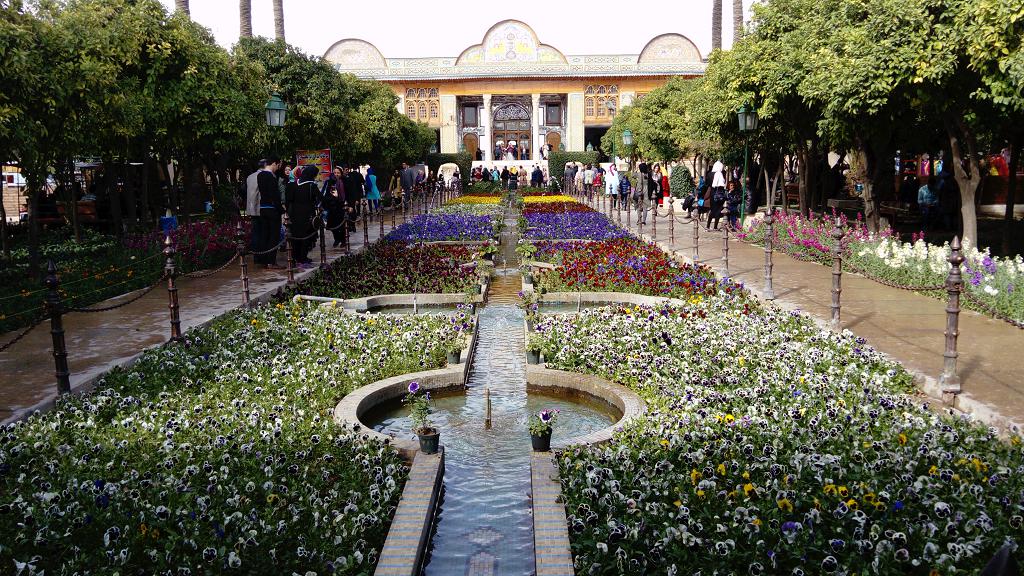 Reihane Raei introduces stories about objects made in Iran that reflect the ideal of the Persian garden.
For my two last collections and due to my interests, I studied some essays and books about the Persian garden. The concept is very ancient and it has continued until today, and contains gardens with unique architectural designs, special trees and flowers that attract particular birds and insects and even special sound effects with a small man-made waterfall! Also, the Persian garden is very metaphoric in literature.
For me, it is very interesting that Iranians have been in love with gardens for thousands of years. They live in the shadow of dictatorship many times, and gardens have been a piece of heaven for them, to rest a while in nature and drown in "happiness".
We have a word in the Persian language: "Tafarrojgah", تفرّجگاه
In the Persian dictionary, "tafarrojgah" means "a place that brings happiness". It means a place where you can have a picnic and enjoy nature and companionship with family or friends and rest. It's a place for recreation and promenade.
Poets often use it as a garden. Commonly it has trees, grass, flowers and birds.
Sing, my heart, of unknown gardens
poured in glass, transparent and unattainable.
fountains and roses of Isfahan or of Shiraz,
Praise and joyfully sing of them, incomparable.
The Sonnets to Orpheus Rainer Maria Rilke.
Iranians bring gardens to their homes for all seasons by using their Persian carpets.
Text by Reihane Raei.
✿
Enter the Persian garden of stories…
✿
Like the article? Make it a conversation by leaving a comment below.  If you believe in supporting a platform for culture-makers, consider becoming a subscriber.