Welcome to the Clay Pit, where you can explore the many stories about ceramics. You can learn how ceramics honours the land from whence it comes, tells stories across millennia, orchestrates our rituals and serves us during the day, giving meaning to the simple acts of eating and drinking.
The steward for this feature is the Lesotho ceramicist, 'Matsooana Sekokotoana.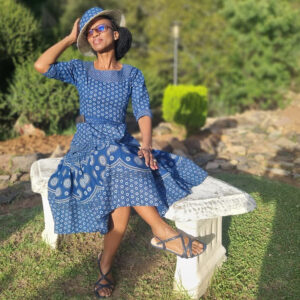 My name is 'Matsooana Sekokotoana ('Mabafokeng Seala) from Maseru, Lesotho. I am an artist with a special interest in sculpting & ceramics, particularly fond of using clay as a medium. Clay is not only accessible but is easy to use and mould when one is creating objects of whatever size or shape. It is very malleable, but very strong when fared. In Sesotho culture, clay holds a special connection as something retrieved from the earth, believed to connect the living to their forefathers. Prehistorically, it was mainly used by women as a means to create tools for homemaking such as pots for storing food (milk/beer) or fetching water.
✿
✿
Like the article? Make it a conversation by leaving a comment below.  If you believe in supporting a platform for culture-makers, consider becoming a subscriber.
Tags